Collections
Shop for artwork based on themed collections. Each image may be purchased as a canvas print, framed print, metal print, and more! Every purchase comes with a 30-day money-back guarantee.
About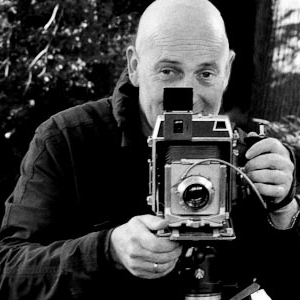 My name is Jan Keteleer, but you can also find my work under the name JanKé. Working from my interests in both classical art and modern/contemporary art, I work with a variety of subjects. One thing you can discover by browsing my art is that I love to work with a number of different approaches to art. Ancient arts are one of my interests, but you can also find examples of my work in typography, pop art, and impressionism. Using touches of all these things to create a single work is something that continues to drive me.

Browsing my portfolio, you can find stunning scenes of nature, quaint images of pets on the prowl, and tributes to some of our favorite holidays. I also work extensively on commercial assignments, including calendars, exhibition booths, illustrations, and even covers for books.

While all of these things help to define what I can do as an artist, the works that challenge my talents, as well as my perception of the world, are perhaps the pieces that fascinate me the most as an artist. I love to take ordinary things, or even extraordinary things, such as the nude human form, and put such things against a backdrop of surrealism. For example, I love to use my art to explore the world of dreams. Visuals that arrest the soul, while demanding we look deep within ourselves to better understand the universe, as well as our role in that universe, are often the pieces that I enjoy working on the most.

I am extremely honored to have my work featured at Pixels.com. Keep in mind that there is a 30-day money-back guarantee. Please feel free to ask me any questions that you might have. My pieces can be realized as unique home décor lifestyle products, suitable for both personal and professional spaces.


Prints only or ready to hang to your wall items can be ordered here to deliver world-wide by Fine Art America, which is one of the most-respected companies in the world producing museum-quality prints.
Fine Art America has the largest print-on-demand fulfillment network in the world. They have 14 manufacturing centers located in 5 countries. Each manufacturing center can ship products to any destination in the world. When you place an order, they'll automatically route your order to the nearest manufacturing center in order to minimize shipping costs and speed up delivery times.

Print-On-Demand Manufacturing Locations

United States
Detroit, MI, Chicago, IL, Atlanta, GA, Los Angeles, CA, Charlotte, NC, Hendersonville, NC, Austin, TX

Canada
Toronto, Ontario

United Kingdom
London, England, Glasgow, Scotland

Europe
Boxtel, Netherlands

Australia
Sydney, NSW, Brisbane, QLD